About Legends Of Aethereus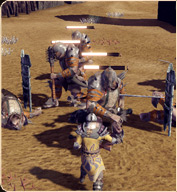 MULTIPLAYER CO-OP
Legends of Aethereus is a high action RPG with up to four player co-op and a variety of PvP game types. Join forces in online multiplayer cooperative expeditions as the Inventor or Officer and venture into the uncharted wilderness of Aethereus seeking fame, glory and untold riches.
NEXUS CITY-STATE
Invite your friends to your own customized Nexus City-State to battle in your arena or just show off how cool you've personalized your city using the statue-maker, banner creator and other customization features.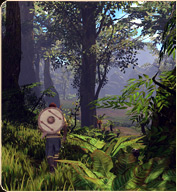 EXPEDITIONS & QUESTS
Embark on a variety of story driven hand-crafted expedition levels or explore the wilderness through a variety of procedurally generated exploration quests.
MULTITUDE OF STRATEGIES
Design and build new gear and weapons while you develop your character across a diverse and expansive skill tree allowing for a multitude of character strategies.
| | |
| --- | --- |
| | Physics-based combat system including traps, set-up weapons and interaction with environmental objects |
| | Expedition system combines hand crafted levels with procedurally generated areas that allow for virtual infinite replayability |
| | The Statue-Maker, Banner Creator and other customization features allow you to personalize your own city environment |
| | PvP, CO-OP and Single Player combat in your own City-State Combat Arena |
| | Crafting and Materials system allows for virtual limitless customization |